company at a glance
---
L-5 Imaging was formed with the goal of providing quality, affordable drone operations, consulting, training, and imaging services to a varied clientele ranging from business to first responders. We can cover everything from aerial thermal imaging, videography, and industrial inspections to handheld videography and ground-based night vision.
L-5 also provides volunteer and for-fee search and rescue services, with a specialization in night operations and armed ingress for ops with a high risk factor. Some search activities involve asset recovery or search-and-mark; the latter often occurs in the process of downed aircraft, for example.
Training services offered by the company are extensive; our wilderness experience and love for the outdoors allows the company to offer numerous guided expeditions in the north Texas area. We can also arrange customized training and guided expeditions in other areas of the country. You may also enjoy the L-5 Imaging YouTube channel that covers land-nav, night-vision gear, and Search and Rescue operations.
We are a source of unique (B-roll) footage, HDR Photography, and editing/color grading services for one-person and small video production shops. If you are a small business, then L-5 Imaging could be a valuable business partner!
What We Offer
---
Drone Operations
Our fleet or a 107 pilot for yours
Training
Learn how to fly or search for the bad guys at night!
Search and Rescue
Volunteer and for-fee operations
Surveillance/Night Vision
Find the bad guys day or night!
Videography/HDR Photography
Run-and-Gun is our speciality, and we create unique HDR photos for clients
Guided Expeditions
Conquer the great outdoors
The Team
---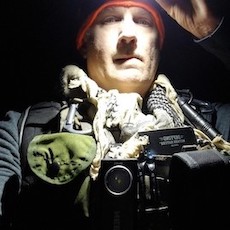 Founder
Mr. Armstrong is the founder of L-5 Imaging. He is a former bodyguard (Texas Level IV PPO) and current volunteer for the Carrollton, TX Police Department, Denton Police Academy, and the US Forest Service (specializing in the Caddo-LBJ Grasslands). He is also an FAA-licensed drone pilot (with daytime operations waiver) and specializes in the tactical use of drones in search and rescue. As a result, he can offer a wide variety of aerial imaging and industrial inspection services to clients.
Mr. Armstrong trains constantly with a non active-duty Force Recon Marine. He specializes in night operations, and his favorite training area is the LBJ Grasslands near Decatur, TX.
Business Advisor
Mr. Yates has worked as a management consultant in the technology industry for 20 plus years. His strong background in technology coupled with the management of multiple client ventures in a variety of verticals has created a chronicled history of success. Impacting a variety of Fortune 100 - Fortune 1000 firms and several startup ventures, Kenny has refined multiple practices that allow for the opportunity to excel in many facets of the business consulting process.
Mr. Yates also served in law enforcement for over eight years. He has numerous certifications in diverse disciplines related to criminal justice and investigations while working with and for several agencies throughout the state of Texas.